Are you Align Technology's new Marketing Manager?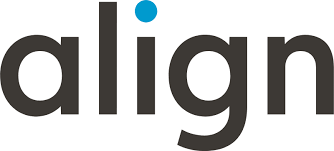 Quick facts
City:

København, Ørestaden
Extent:

Full time
Type of work:

Recruitment
Start date:

1st of April 2023
Other:

Full time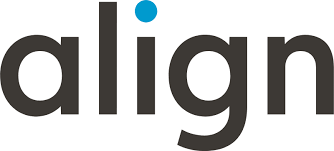 Quick facts
City:

København, Ørestaden
Extent:

Full time
Type of work:

Recruitment
Start date:

1st of April 2023
Other:

Full time
Do you have questions about this job?
Mirjeta Ceraja Elmazi or a colleague in the recruitment team will gladly answer you on mirjeta.elmazi@academicwork.dk. Please specify advert-ID in your email: 15089313
Do you flourish in the bustle at the office, are you driven and independent, and are you proactive? Do you have previous experience with marketing and/or communication management, and do you wish to become a part of an innovative organization, where your drive and ambitions can take you far? If you can recognize yourself in the above-mentioned, do not hesitate to send us an application today!
About the role
On behalf of our client Align Technology, Academic Work is currently searching for a Marketing Manager for their new office in Ørestaden.
As a Marketing Manager at Align Technology, you will become a part of a dedicated and talented team in an organization, where you can rise high with the right ambitions. You will, amongst other things, be responsible for developing and executing the assigned marketing plan for Nordics in line with the company strategy to deliver the objectives. You will get full ownership and have a very impactful role with high focus on creating customer centric initiatives and launches.
You will be offered
There is no place like Align Technology, where you are rewarded for your potential and drive. Besides becoming a part of a growing company with great opportunities, you will be offered:
Personal and professional development is prioritized
Good surroundings in a new office with a nice canteen, snacks, coffee, etc.
Attractive salary package, including good pension, health insurance, and the possibility of a yearly bonus
Job duties
Developing and executing marketing plans
Gaining great knowledge of the current market
Create strong impactful go to markets plans for new innovation and product launches
Follow-ups and meetings
Aligning and communicating with stakeholders internally and externally
Project management: Running a project from A to Z (full ownership)
We are looking for
5 years of experience in a student position and 1-2 years of experience in a full-time position within marketing and/or communication management (experience from the medical device or pharmaceutical industry is a huge advantage)
Master's degree in marketing/communication/business
Fluent in English
Fluent in a Nordic language is considered a plus
Excellent written and communication skills
As a person you are
Communicative
Adaptable
Inspirational
Structured
More information
Start: Preferred start-date is the 1st of April 2023
Work extent: Full-time
Location: Ørestaden, Denmark
Contact information: This recruitment process is conducted by Academic Work. It is a request from Align Technology that all questions regarding the position will be handled by Academic Work.
Our selection process is continuous. The advert can therefore be taken down before the recruitment process is finished if the screening and the interview phase are forwarded.
Remember to check your spam e-mail, as we do send e-mails to update you about the recruitment process.
To take part in this process and apply for the position, you will have to perform a test.
Client information
Align Technology is a global medical device company with industry-leading products including the Invisalign system, the most advanced clear aligner system in the world, iTero intraoral scanners and services for orthodontic and restorative dentistry and exocad CAD/CAM software. Align pioneered the invisible orthodontics market with the introduction of the Invisalign system by combining digital treatment planning mass-customization, and plastic shape-engineering based on biomechanical principles. Today, we've helped treat over 12.8 million patients with the Invisalign system and are driving the evolution in digital dentistry with the iTero scanner. Align Technology was founded in 1997 and is headquartered in Tempe, Arizona.