Are you Bavarian Nordic's new Application Specialist?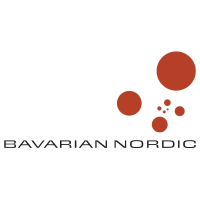 Quick facts
City:

København, Hellerup
Extent:

Full time
Type of work:

Recruitment
Start date:

1st of February 2023
Other:

Fulltime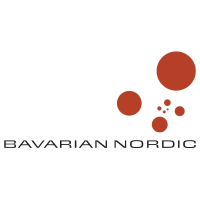 Quick facts
City:

København, Hellerup
Extent:

Full time
Type of work:

Recruitment
Start date:

1st of February 2023
Other:

Fulltime
Do you have questions about this job?
Mirjeta Ceraja Elmazi or a colleague in the recruitment team will gladly answer you on mirjeta.elmazi@academicwork.dk. Please specify advert-ID in your email: 15085725
Are you specialized in IT activities associated with integrating and implementing new laboratory equipment? Do you dream of being responsible for all IT matters related to implementation and IT management of lab equipment in one of the leading vaccine organizations? Do you enjoy cooperating with Process Managers across departments? Bavarian Nordic is growing, so if the above-mentioned sounds like you, you might be the new Application Specialist that they're looking for!
About the role
Academic Work is currently looking for an Application Specialist on behalf of our client, Bavarian Nordic, for their office in Hellerup.
As an Application Specialist, you will become a part of a small but dedicated team in their IT department. Your role in the team will be to act as a bridge between the laboratories and IT. You will be responsible for a significant expansion of the Bavarian Nordic's IT application system landscape. You will, for example, be implementing multiple new pieces of lab equipment over the following year. Relevant IT experience and a laboratory background is therefore essential in this position.
You will be cooperating with Process Managers across departments in an agile work environment and supporting the laboratories, which means that there will be some travel included in the role (from the IT office in Hellerup to the laboratories in Kvistgaard/Hørsholm). As the environment is dynamic and always changing according to the urgency of different tasks, you must be a structured person in order to meet the deadlines.
You will be offered
To become a part of an international, dynamic company with unique technologies and a dedicated work force
Great opportunities for personal and professional development
Possibility for a yearly bonus
Personal goods including: Health insurance, canteen arrangement, social arrangements etc.
Job duties
Work with the equipment responsible from the laboratories to state requirements to the vendor, take part in acquisition, and implement the equipment
Prototyping, testing, documenting, and training to support the implementation activities of the application enhancements, new interfaces and upgrades
Ensuring data integrity by providing the data and documentation needed for integration between the equipment and e.g., LIMS
Support our helpdesk with 2nd level application specific support on the equipment's/systems in close collaboration with the super users and line managers
Supporting laboratories in Kvistgaard, Hørsholm, and Münich, Germany
We are looking for
At least 2 years of experience in the same or a similar role
IT-related education (such as computer science)
Experience with GMP and validation of equipment
English spoken and written on a high level
Driver's license
Experience with lab equipment from a position within QC is an advantage
As a person you are
Independent
Problemsolving
Cooperative
Structured
Important information
Start: 1st of February 2023
Work extent: Fulltime: 37 hours a week
Location: Hellerup, Denmark
Salary: Based on competences and experience
Contact information: This recruitment process is conducted by Academic Work. It is a request from Bavarian Nordic that all questions regarding the position will be handled byAcademic Work.
Our selection process is continuous, and the advert can be taken down before the recruitment process is finished, if we've reached the screening and interview phase.
Client information
At Bavarian Nordic, they aspire to save and improve lives by developing innovative vaccines that are designed to unlock the power of the immune system. They are a global leader in smallpox vaccines, and their commercial product portfolio contains market-leading vaccines against rabies and tick-borne encephalitis as well as an Ebola vaccine. Their late-stage pipeline comprises a novel COVID-19 vaccine for boosting existing immunity and a vaccine against respiratory syncytial virus (RSV), for which no approved vaccines exist today.
They have embarked upon a transformative journey towards becoming one of the largest pure play vaccine companies by excelling in R&D innovation, manufacturing, and commercialization, and are looking for more.