Flow Cytometry Application Specialist Nordic South to Miltenyi Biotec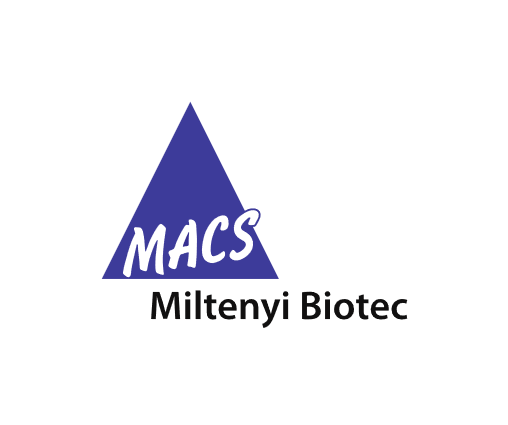 Quick facts
City:

København, Denmark/Southern Sweden
Extent:

Full time
Type of work:

Recruitment
Job Category:

Technical Sales Support
Start date:

As soon as possible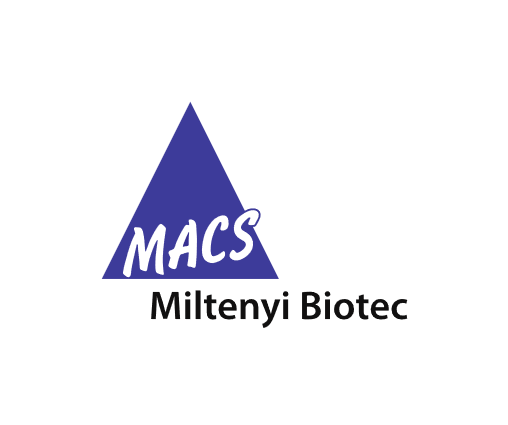 Quick facts
City:

København, Denmark/Southern Sweden
Extent:

Full time
Type of work:

Recruitment
Job Category:

Technical Sales Support
Start date:

As soon as possible
Do you have questions about this job?
Nathalie Jensen or a colleague in the recruitment team will gladly answer you on nathalie.jensen@academicwork.dk. Please specify advert-ID in your email: 15033902
MAKE CANCER HISTORY! The Mission is clear and Miltenyi Biotec wants you to be a part of the journey. For 30 years, Miltenyi Biotec has provided innovative tools, instruments, and solutions that advance biomedical research and cellular therapy. Miltenyi Biotec's Nordic subsidiary is now looking for a new member to their team. Interesting, right?
About the role
On behalf of Miltenyi Biotec, Academic Work is looking for a Flow Cytometry Application Specialist to join their expanding Nordic team.
Progress prospers with inspiration and curiosity. Today Miltenyi Biotec is a team of more than 2,500 scientists, physicians, engineers, marketers and numerous other specialists present in 28 countries worldwide. At Miltenyi Biotec, innovative ideas are turned into cutting edge products. Miltenyi Biotec are passionate about driving biomedical progress to cure severe diseases.
As a Flow Cytometry Application Specialist, you will have the unique opportunity to transfer your knowledge within flow cytometry and science to our current and potential customers. You will be part of the Nordic team of 14 passionate people in an informal flat organization structure, currently consisting of fellow Account Managers, local marketing, Service Engineer and an Application Specialist. Miltenyi Biotec value customer-centricity and strong teamwork across countries and roles. It is a dynamic organization where you are encouraged to take initiative and bring your own ideas to the table.
Academic Work is responsible for the recruitment process, but you will be employed directly by Miltenyi Biotec.
You are offered:
Humble, goal-oriented colleagues with lots of energy
An interesting job with traveling days and interaction with exciting people
The freedom to plan and influence your day
The unique opportunity to shape and create your job
Attractive compensation package including company car
Personalized employee development program: specialist and personal training courses provided by Miltenyi Biotec´s own training academy
Job duties
As an Application Specialist for Flow Cytometry you will perform product demonstrations, seminars, and attend trade shows utilizing your in-depth understanding of Miltenyi Biotec products, instruments, and technologies. Another important part of the job is to contribute with your knowledge internally, sharing experiences and know-how from the field. Furthermore, at Miltenyi Biotec you will get the opportunity to collaborate internally, both with R&D and product management at our headquarter in Germany as well as with fellow account managers and local marketing in the Nordics.
Ok, that´s lot of text to read through. If you skipped the last sections, here are some bullet-points:
Supporting customers throughout the sales process (needs analysis, demonstrations, installations, applications, etc.)
Train users and optimize their methods
Focus on the applications and use of our reagents
Build strong relationships with customers and gain customer loyalty
Implement a sales and marketing strategy for the flow cytometry portfolio and customers
We are looking for
You have a master's degree or PhD in life science
You have substantial experience with flow cytometry
You love to overcome technical difficulties
You are based in Copenhagen area or south of Sweden
You are excellent in English – both written and spoken. You master one or more of the Scandinavian languages
Knowledge of immunology and/or hematology is an advantage
As a person you are
Persuasively communicating and presenting ideas is your strong suit
Good at cooperation across borders and with different stakeholders
Self-reliant and proactive
Eager to further develop your skills in flow cytometry in particular and science and sales in general
Self-starting and curious – you are ambitious about your job and very motivated to play an active part in a team with like-minded colleagues
You have a high integrity and a high degree of empathy
You like to teach others
OTHER INFORMATION:
Start: Upon agreement
Work extent: Full time, expect approximately 50 travelling days per year
Salary: Fixed + bonus + benefits
Location: Home office based with travelling within your region. Local office is in Lund, Sweden, and you may work there from time to time
Contact Information: This recruitment process is conducted by Academic Work. It is a request from Miltenyi Biotec that all questions regarding the position are handled by Academic Work. If you have any questions, please feel free to contact info@academicwork.dk.
Please send your application in English and through our website. Our selection process is continuous, and the advert may close before the recruitment process is completed if we have moved on to the screening or interview phase.