Fluorescence Imaging Sales Specialist to Miltenyi Biotec - Nordics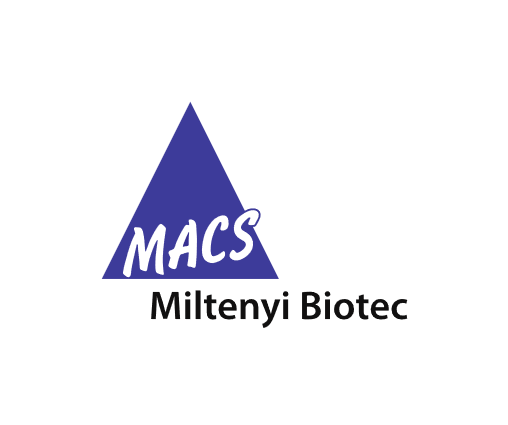 Quick facts
City:

København, Copenhagen/Stockholm
Extent:

Full time
Type of work:

Recruitment
Job Category:

Biomedical Analyst
Start date:

As soon as possible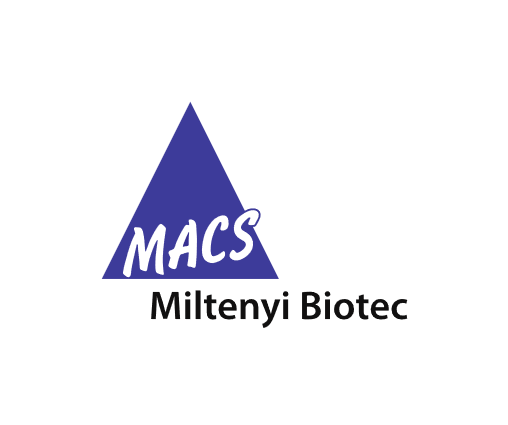 Quick facts
City:

København, Copenhagen/Stockholm
Extent:

Full time
Type of work:

Recruitment
Job Category:

Biomedical Analyst
Start date:

As soon as possible
Do you have questions about this job?
Nathalie Jensen or a colleague in the recruitment team will gladly answer you on nathalie.jensen@academicwork.dk. Please specify advert-ID in your email: 15036511
MAKE CANCER HISTORY! Are you passionate about scientific innovation – more specifically fluorescence microscopy? Channel your energy and expertise into making a difference in the role of Fluorescence Imaging Sales Specialist in the Nordic region. Interesting, right?
About the role
On behalf of Miltenyi Biotec, Academic Work is looking for a Fluorescence Imaging Sales Specialist to drive growth and development of their imaging and microscopy portfolio.
Miltenyi Biotec's growing MACS imaging and microscopy portfolio offers versatile imaging solutions to study complex biological systems. The MACSima™ Imaging Platform offers true ultra high content imaging, by analyzing hundreds of markers on a single sample in a completely automated fashion. The Ultramicroscope II light sheet microscope opens new avenues to study entire biological systems and processes in physiologically representative 3D. Combination of these systems will guide scientists towards understanding nature's complexity.
Academic Work is responsible for the recruitment process, but you will be employed directly by Miltenyi Biotec.
YOU ARE OFFERED
The unique opportunity to shape your scope of work
Personalized employee development program: specialist and personal training courses provided by Miltenyi Biotec´s own training academy
Cross-border intercultural collaboration and short communication channels
An interesting role with traveling days and stimulating interaction
Flexibility to plan and influence your day to day tasks
Humble, goal-oriented colleagues with lots of energy
A modern workplace with exciting opportunities in the development of technologies with a secure future
Attractive compensation package including company car
Job duties
Identify and pursue sales opportunities in imaging and microscopy across the region (Denmark, Sweden, Finland, Norway and Baltics)
Responsible for meeting sales targets and KPIs
Scientific presentations and face to face customer meetings
Hosting of promotional meetings and events
Build and develop a strong KOL network
Work closely with the local sales, marketing and application teams
We are looking for
You have a master's degree or PhD, preferably in Cell Biology, Immunology or a related field
You have substantial knowledge and experience with fluorescence microscopy, especially in high-content imaging, screening and analysis
You are a natural problem solver who loves to overcome technical difficulties
Excellent communication and presentation skills
You are excellent in English – both written and spoken.
You have outstanding customer relationship management and ability to build good business relationships across a wide variety of cultures and personalities
You are based in Copenhagen area(more specifically the region of Øresund) or the Stockholm area
You have a valid drivers license
Knowledge of light-sheet microscopy, 2-photon microscopy and confocal microscopy is an advantage. It will also be considered as an advantage, if you have experience within sales. It will also be highly valued if you can make complicated technologies understandable in a precise way. It will also be an advantage, if you have taught before.
AS A PERSON YOU ARE
Self-reliant and proactive
Self-starting and curious – you are ambitious about your job and very motivated to play an active part in a team
Persuasively communicating and presenting ideas is your strong suit
You have a high integrity and a high degree of empathy
Flexible and is willing to travel
Analytical skills with a problem-solving attitude
Have a good business acumen, is a strong and engaging presenter
Works well alone and as a part of a team
OTHER INFORMATION:
Start: Upon agreement
Work extent: Full time, expect approximately 50-60 travelling days per year
Salary: Fixed + bonus + benefits
Location: Home office based with travelling within your region. Local office is in Lund, Sweden, and you may work there from time to time
Contact Information: This recruitment process is conducted by Academic Work. It is a request from Miltenyi Biotec that all questions regarding the position are handled by Academic Work. If you have any questions, please feel free to contact info@academicwork.dk.
Please send your application in English and through our website. Our selection process is continuous, and the advert may close before the recruitment process is completed if we have moved on to the screening or interview phase.